For a lot of people that have been following the "budget IEM" market, Knowledge Zenith should be a familiar name. While I don't really pay much attention to them nowadays, I still think they are still one of the most popular brands to have their earphone being suggested for people on a tight budget or newcomers of the Audio worlds.
From last year, KZ has been trying to step in the TWS world. Since their first step that is the KZ T1, they have been releasing more TWS models at a fast rate. During this time of the writing, their latest TWS model to my knowledge is the KZ S1/S1D.
With the KZ S2 that Linsoul sent me, it will be my first take on KZ TWS line up, let's see how it performs.
---
Information:
Drivers: 1DD 1BA
Price: 50$
The KZ S2 was provided by Linsoul in exchange for my honest review. Right now it is available for 35$ in IndieGoGo at https://www.indiegogo.com/projects/kz-s2-next-generation-hybrid-tws-in-ear-monitors#/
Build and Accessories: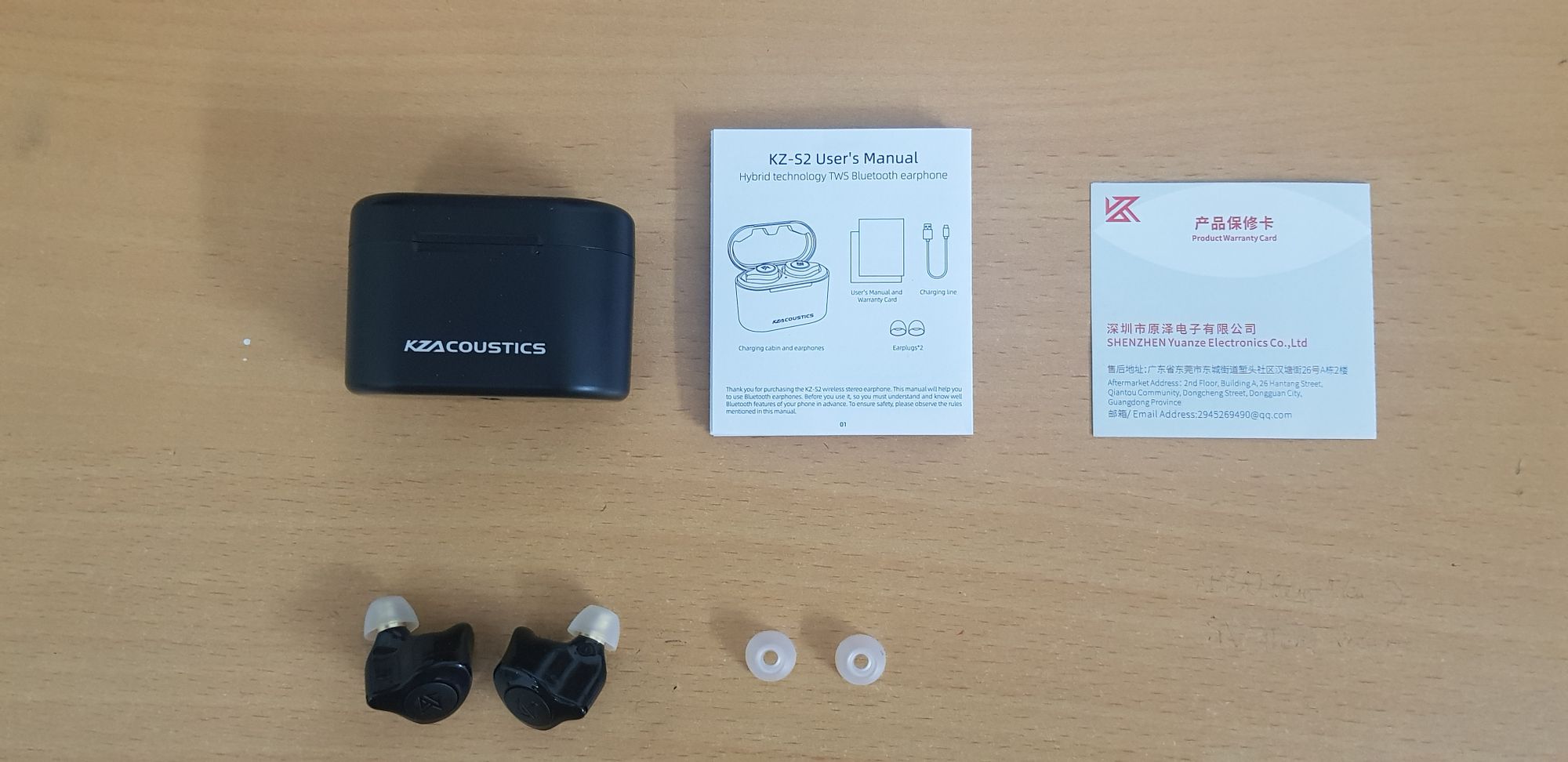 Instruction and Warranty cards
2 pairs or silicon tips
Charging cable
Charging case
The IEM itself
The KZ S2 provides a simple package with nothing much to talk about. The charging case features a plastic shell with magnet lid. It has a Type-C socket at the bottom for charging purposes and a button at the back to check for the case's battery life. In side the case, aside from "slots" to put the IEM into, there is a battery indicator in the middle. Overall, the case is small and easy to carry.
The KZ S2 has a pseudo-custom shell which is mainly made from plastic. At the back of the unit, there is a touch sensor for music playback and managing calls with the light indicator right under. I find the KZ S2 quite light when wearing, it is also comfortable to wear and leaving me no trouble in finding a seal.
The connection of the KZ S2 is somewhat acceptable for me, as long as I stay inside my room, it won't get disconnected. High-performance mode works well as advertised but I got more "hiccups" with the sound when I use this mode.
---
Sound: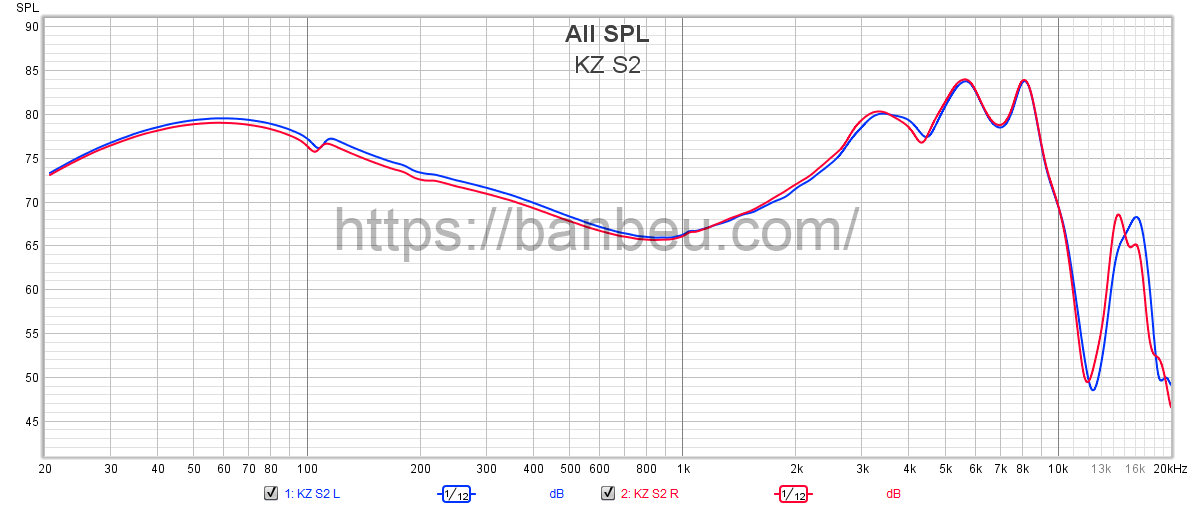 Measurements are done on a calibrated IEC-711 clone. Expect a resonance peak at 8kHz
My measurements are also raw and uncompensated, hence flat in graph is not flat in real life.
The KZ S2 has a V-shaped signature and has a lot of problems. The bass bleeds into the midrange, has a lot in quantity and can sound muddy. Female vocal has a lot of energy to the point of being too shouty. The KZ S2 also strays into the sibilance zone of my ears. It sounds congested especially in busy tracks where I found the notes often blend in together. Due to these reasons, I won't use the KZ S2 with Instrumental, Orchestra, J-Pop.
Despite my criticism for the KZ S2's sound, I don't think it is outright bad. While my impression of the S2 is similar to what I have been experiencing with a lot of past KZ line up - shouty upper midrange and metallic timbre, it is one of the better IEM among what I have ever tried in their line up. If I have to compare, the S2 managed to be less fatiguing and have slightly better technicality. It has a lot of energy in the upper mid and treble that I can see some people enjoying electronic music on it - providing they are looking for more energy to these type of songs.
Were if I include the price of this TWS into the equation, my impression of the KZ S2 is pretty much "you get what you paid for" type of impression. It is not bad but didn't impress me in anyway.
---
Conclusion:
At best, I think the S2 is just another attempt of KZ being themselves (albeit a little bit better this time). Moreover, because of the fact that it is priced at 50$ and even cheaper during the IndieGoGo campaign, I don't find myself complaining much, especially when this is a TWS IEM.
Personally though, I would double the money and go for something better like the Lypertek Tevi, but for people on a tight budget that really need a TWS IEM that "just works", the KZ S2 is something I would recommend, for now.