KBEAR, another Chifi brand that went under the radar in the Vietnamese community. Searching the brand online hardly shows any sign of them in the Vietnamese market for some reason.
Well, this isn't really that of an obscure "IEM" brand to me personally compared to *cough*  TRN *cough*. I have been eyeing on them for a while now, but giving the impression so far with people around me and the hype from other IEMs, KBEAR might have gone under the list of my backlog. This would continue to happen until months ago when Vivian from KeepHifi contacted me. And, giving their enthusiasm from their email, I gave the KS2 a go.
So, the first IEM from KBEAR that I got to hear is priced for the people on the budget. Let's see how it performs
Before going into the post, if you are new, please read this before having any comments regarding my writing or point of view‌.
---
Information:
Drivers: 1DD + 1BA
Price: 24$
This KBEAR KS2 unit was provided by KeepHifi in exchange for my honest review.
Build and Accessories: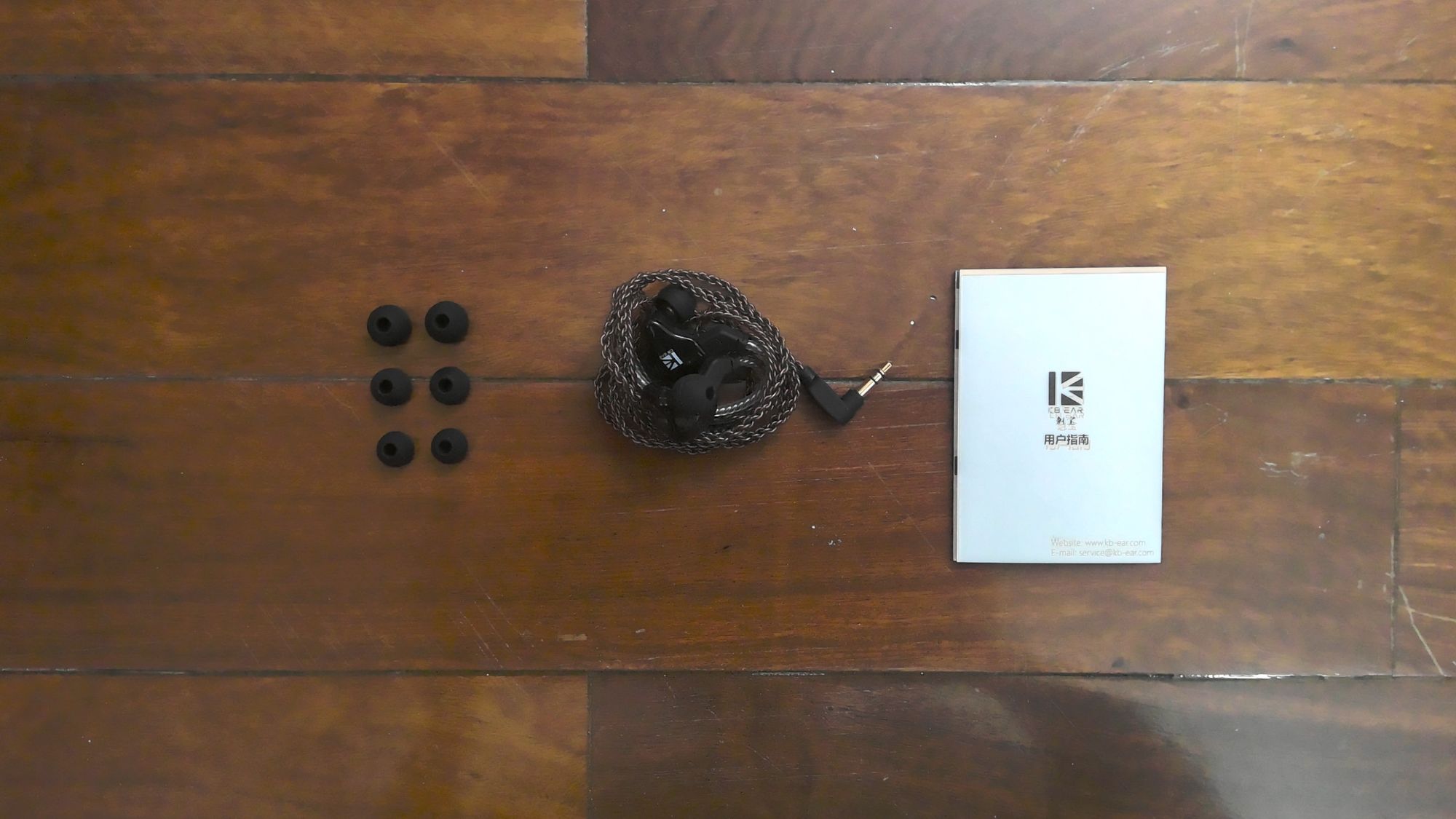 3 + 1 Silicon tips (S/M/L + 1 Medium sized one preinstalled on the IEM)
Warranty card
Unbalanced 3.5mm 2-pin 0.78mm cable
Nothing much to say with the KS2 packaging because it is really "basic" already. The cable is a copper 4 core braided cable, with plastic Y-splitter and shell on each end. The cable also uses an L-shaped 3.5mm termination. This cable does remind me one that comes out of the box from the KZ ZSN if memory serves me right, not the best cable but considering this is priced at ~20$, there isn't much to expect.
The KS2 follows a pseudo-custom design with plastic shells. There are different color variations with this earphone but both samples I got are black. Vent holes are placed in front of the shell and the company logo is printed on the backplate. The IEM is light and sits comfortably well in my ears without any hint of pressure going on.
---
Sounds: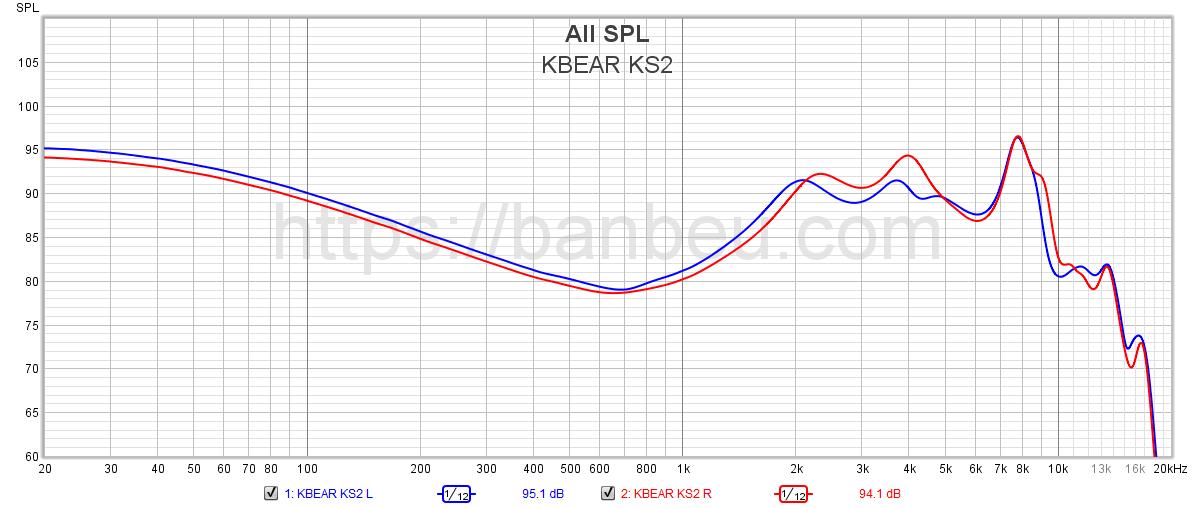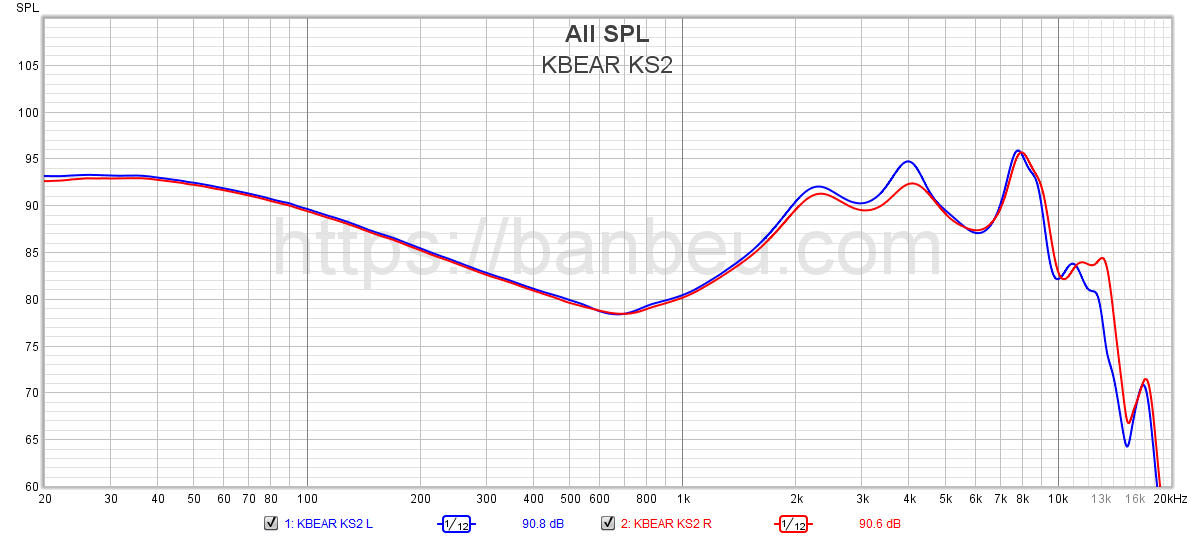 Measurement data are available through the Frequency Response Index and Graph Comparison Tool
Note: This review is mainly based on the 2nd sample, which has less channel matching problem
Signature:
The KBEAR KS2 has a V-Shaped sound signature
Subjective opinion:
Let's bring out my checklist for this IEM:
Form factor: Check
V-Shaped: Check
Shouty upper mid: Check
Pricing: Check
Well... some of you might get my idea already, the KBEAR KS2 is... average. Which isn't a bad thing nor a compliment to this IEM, it just means that I don't have much to say in this review.
For the sake of words count though, I will still provide some characteristics that I think notable from this IEM. Starting with the lower octave, the KBEAR KS2 has a lot of bass. While it is quite bloated and slow, it managed to dig deep into the lower frequencies, bringing out a lot of rumbles while maintaining some punch. This combining with the shouty, thin, and over-excited characteristic in the upper region suggests to me that the IEM might work with some electronic genres, where one would find themselves wanting a lot of energy and bass. That being said, the KS2 is too overwhelming for the typical type of "electronic music" I am used to which are usually messy and fast already and obviously also not a good combo with J-pop, female vocal track and such due to the ~15dB boost on the upper mid.
The KBEAR KS2 also has a big contrast in terms of notes quality between the lower midrange-bass and the upper midrange-treble due to its hybrid design. The drivers' characteristics are quite apparent which causes the overall sound presentation to be noticeably "disjointed". The earphone do have some (Read: "some", not "a lot") airy, spacious sensation which might be a plus to some people though. But personally, giving the "destruction" of its tonal performance and coherency, this isn't enough of a saving grace to lift the KS2 out of the average chamber which has the likes of IEM like KZ, TRN...
---
Conclusion:
And... that's basically it, the KS2 is average, not in a bad sense or good from this reviewer opinion. It falls into the sea of typical Chifi IEMs that you can find with this price, might be a good beater for some people, but ultimately not my utmost recommendation.
Recommendations rating: Niches
---
As usual, whether you want some leaks or just occasional banters. My Discord server is always open