Nguyen Custom Monitor, ItsFit, Soranik,... these are all the names of the Vietnamese IEM brands that has reached out to the global market, acquiring a decent amount of sales and/or dedicated fans. These company, of course, has been known for quite some time in Vietnam as well.
But among those, there is still one brand I know that despite being somewhat known in the country, doesn't have the same popularity (IMO) when it comes to the global market: AYA Audio.
Nothing much I can dig out of the company history (to you guys), though one who has followed them would not forget some of their work like the AYA Nightiangle, AYA Bullet and well, while hard for me to come across their work... I did manage to listen and measure the AYA Silver.
The AYA Siren seem to be their first major effort on releasing a product worldwide. As a fellow countryman, I have the honor to try out this product. Let's see how it goes.
Information:
Driver: 4BA + 2EST
Price: ~650$
The AYA Siren was kindly provided by AYA Audio
First Impression:
Do note that there might be several variants of the AYA Siren, my later review will based on the variant used in this post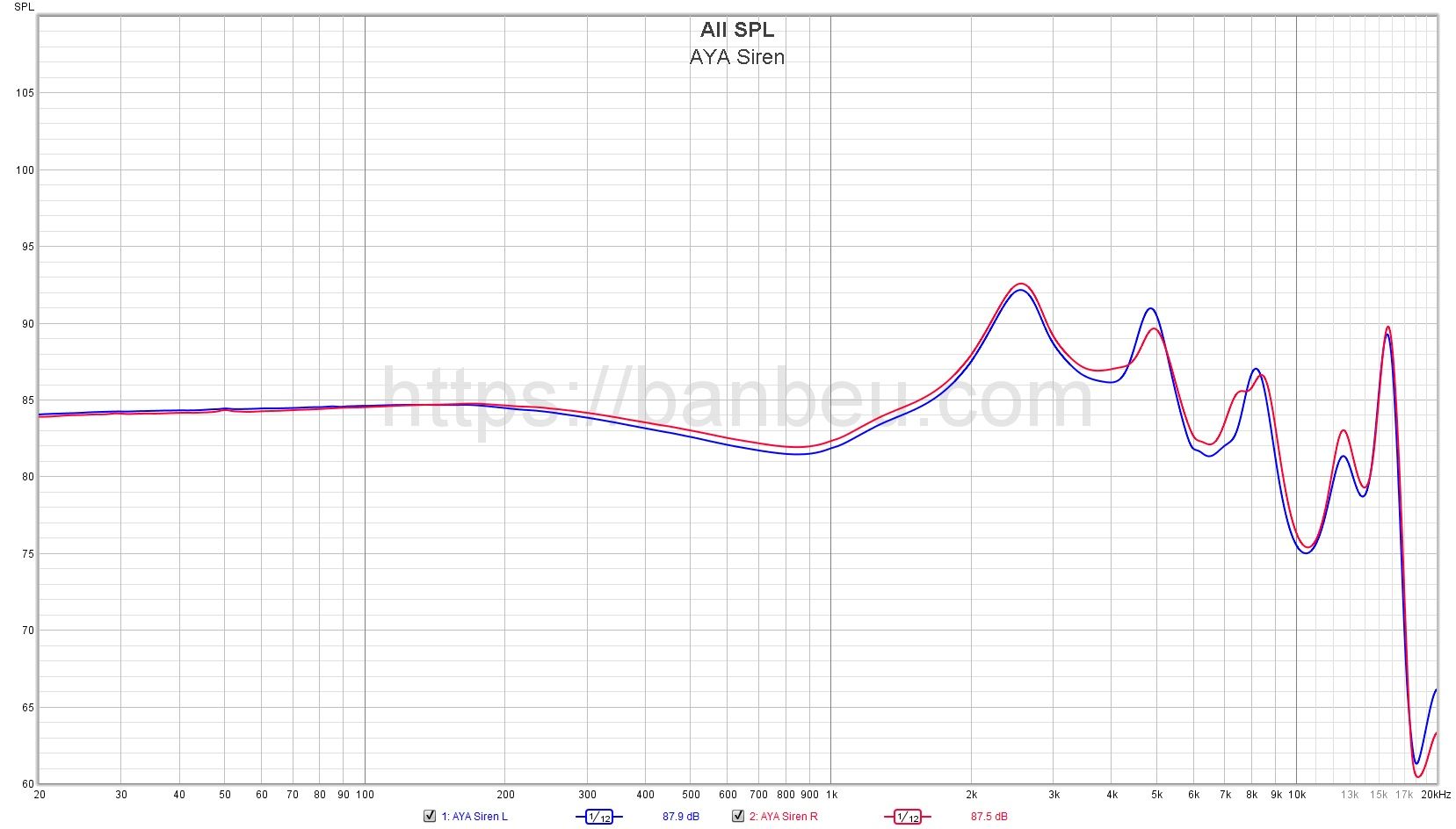 Quite an unique presentation, unlike the Kinera Freya (Or worse, the Campfire IO), I am quite enjoying this
Bass is as good as a typical BA bass gets
Midrange is an on and off one. Does one thing I extremely like though there are several quirks that comes with it
The ESTs does do something here, and no, the treble is not as zingy or sibilant comparison to something like the Tin Hifi P1.
---
Like usual, either if you guys want some more insight or just occasional banters, my Discord is open