Probably because of the hype around the Tin Hifi T4 or the BLON BL-03, I didn't pay attention to the Shuoer Tape much. It took a while until a Vietnamese article claiming the Tape being one of the cheapest electrostatic IEM has made me put the earphone on my bucket list because I want to see how this driver technology would perform in a budget IEM.
Before going into the post, if you are new, please read this before having any comments regarding my writing or point of view‌
---
Information:
Price: 129$
Drivers: Low-voltage Electrostatic Dynamic Driver (Yes, that's how they called it)
The unit used in this review was kindly provided by Xuan Vu Audio.
---
Build and Accessories: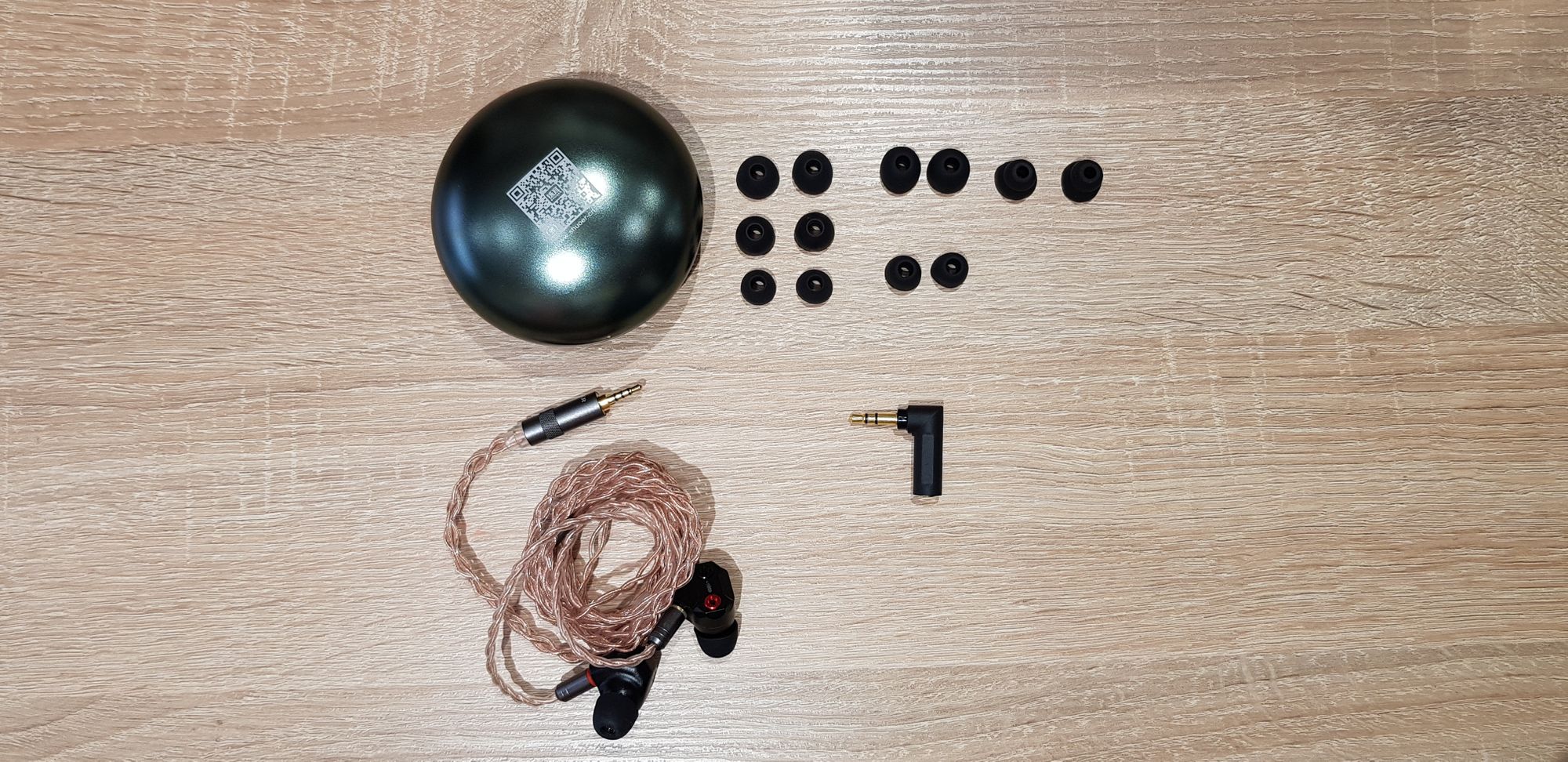 6 pairs of single-flange rubber ear tips
A pair of double-flange rubber ear tips
Hard case
Balanced MMCX 2.5mm cable
2.5mm to 3.5mm converter
The IEM itself
Rather than using a standard 3.5mm cable like other IEMs in the same price range do, the Shuoer Tape provide you with a 2.5mm cable along with a converter because not all of us have the money to buy a DAC/AMP with a 2.5mm connector anyway. Not sure if only I have this problem, but when using the Tape with the 2.5mm to 3.5mm converter and plug it into an USB-C to 3.5mm converter, only one side of the IEM would produce sounds. It's not really a big problem since you can try to swap the stock cable with a 3.5mm MMCX unbalanced one to fix the issue but this is still something that you should pay attention to.
Design wise, the cable has a copper color and designed to be worn over ear. It is also soft and feel nice to touch which is something I expect at this price range.
The Tape also comes with a metal hard case, which should be durable. I could see myself occasionally use it to store the Shuoer Tape if I happened to buy it. Its shape reminds me of a UFO though...

Finally, the Shuoer Tape is made of metal, featuring an octagon shape. It manages to fit my ear well without any sign of discomfort although the nozzle seem fairly short which could cause issue for others. Despite its strangeness, I actually like the Tape's design: it reminds me of the lego brick but that might just be my imagination.
---
Sound:
Signature & Measurement:
Measurements are done on a steel coupler with dynamic microphone,  while the result seem to be close to an IEC-711 coupler, there is  noticeable roll off in the bass region and frequencies higher than 10kHz are also expected to have roll off.
My measurements are also raw and uncompensated, hence flat on the graph is not flat in real life.
The Tape features a V-shaped sound signature as shown by the elevated bass and upper mid-range. The most apparent feature of the Tape is the elevated upper mid before rolling off which can transfer to shoutiness. There is also a peak at 9kHz can slightly change depending on the insertion depth of the IEM into the coupler.
Subjective opinions: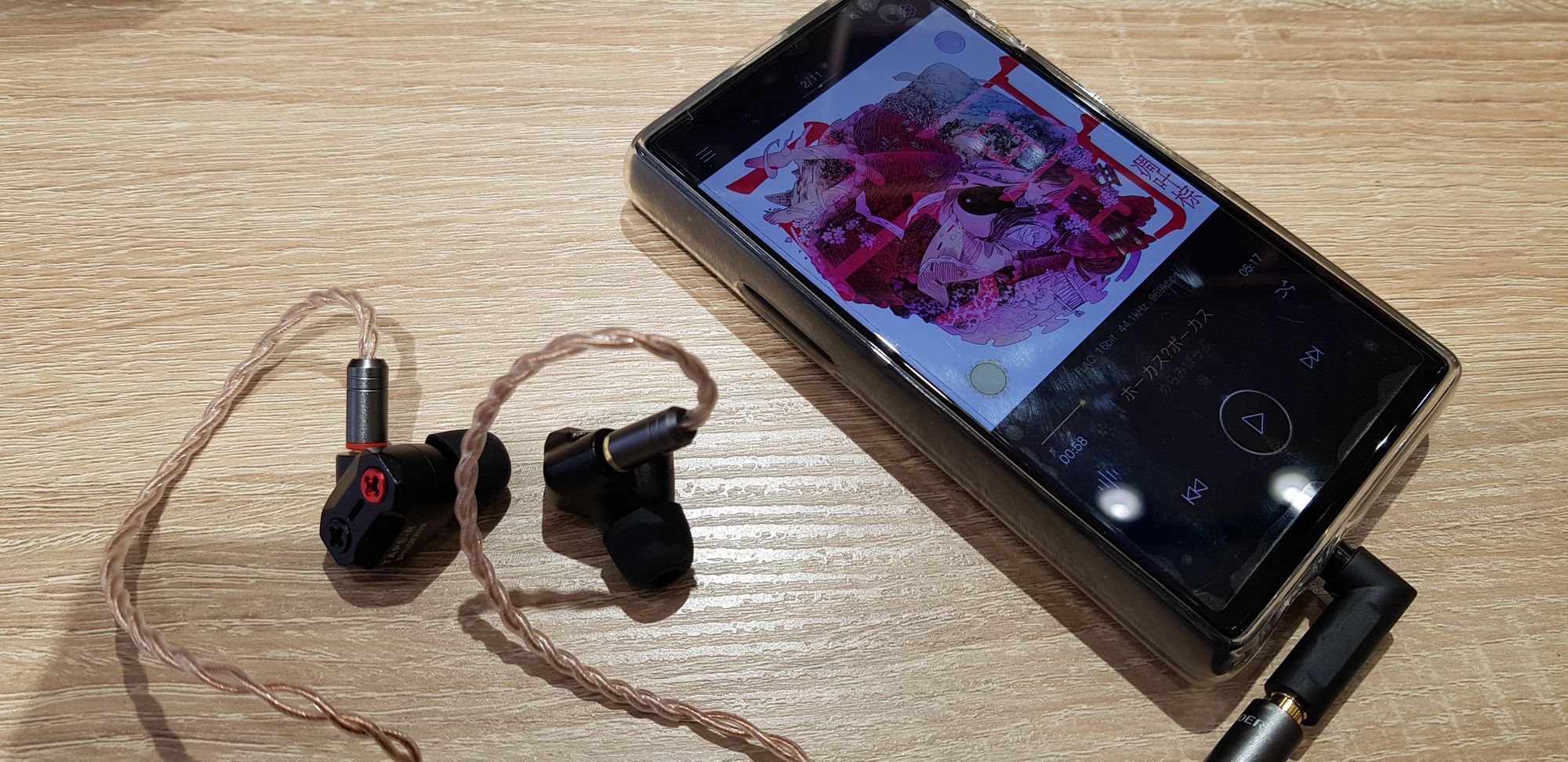 One of the most prominent problem I have with the Shuoer Tape is how aggressive it can be on some songs. Female vocals like Meramipop or Zutomayo can be too harsh to the point I could see someone says the Tape "screams in your face". Bowed string instruments like Violin also suffers the same issue for being slightly harsh but plucked string instruments still have some of their "edge" and sounds good on the IEM. Finally, cymbals and hi-hats lack sparkles and their tonality is also pretty colored, leaning to the darker side.
That being said, while I dislike the Tape's tuning, after more listening time, I realized that its technicalities is decent. Instruments separation is good for the price, bass is tight though soundstage is somewhat average but that is just me nitpicky since it happens with a lot of IEMs. I would personally pick the Shuoer Tape over the Tin Hifi T4 to listen to genres like EDM, Hardcore and Speedcore but will avoid songs that features female vocals (especially Japanese female vocals) due to how shouty it is.
---
Conclusion:
Despite the Tape being a cheap electrostatic IEM, I am reluctant to recommend it. In my opinion, Its tuning is a bit unnatural and aggressive to the point that even people who are looking for an "exciting" IEM would find it too fatiguing. But if you are someone who is looking for a "shouty mids" signature, then I guess the Tape is not a bad choice.