Pretty much my encounter with the Moondrop SSR comes with my surprise. Shenzhenaudio contacted me last week and offers me the IEM for reviewing. Unexpectedly, the package arrived faster than I anticipated so this post was made.
I will keep this impression short for obvious reasons, you can expect a full review sometime next week.
Before going into the post, if you are new, please read this before having any comments regarding my writing or point of view‌.
For Vietnamese viewers: Bài viết này có bản tiếng Việt tại đây
---
Information:
This Moondrop SSR unit was provided by Shenzhenaudio in exchange for my honest review.
---
First impression: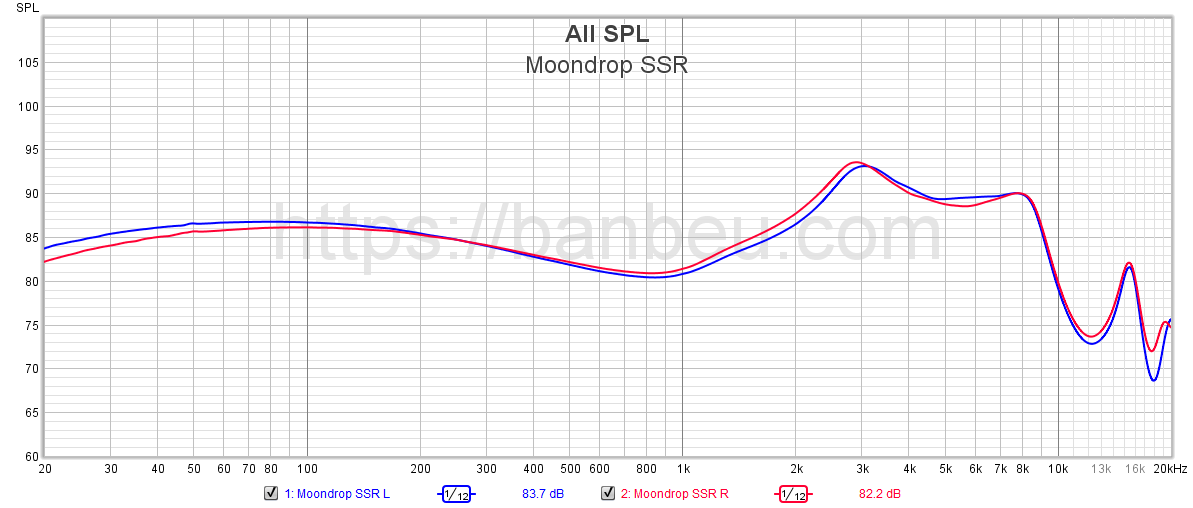 Measurements are done on a calibrated IEC-711 clone. Expect a resonance peak at 8kHz.
My measurements are also raw and uncompensated, hence flat in graph is not flat in real life.
Warm Diffuse field sound signature, can be a bit shouty
Surprisingly inoffensive if you ignore the upper-mid issue. No sibilance or harshness to my ear yet
Lack extensions on both ends
Technicalities is acceptable for the price, typical Moondrop practice seem to use a lot of dampers, try to guess ;)
This is at least a decent IEM, not bad